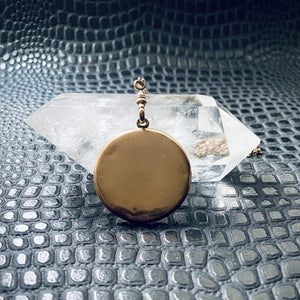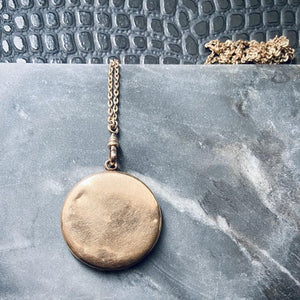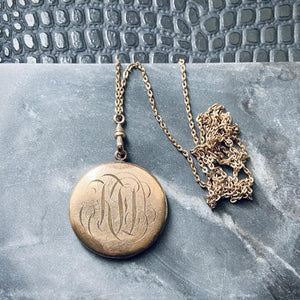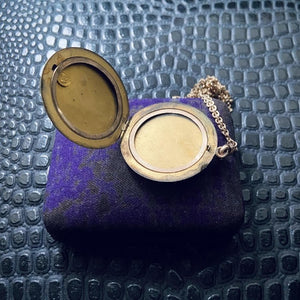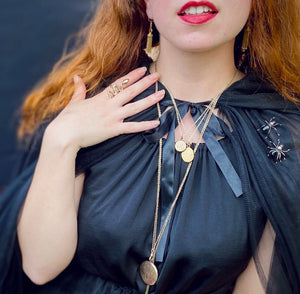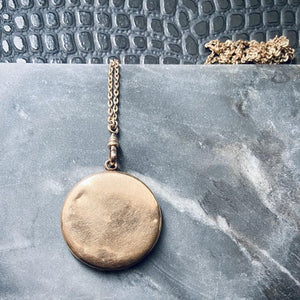 Extra large antique victorian locket necklace
Handmade Antique Victorian Statement Locket Necklace
This necklace features a really large antique Victorian round gold filled locket with initials on one side. It's on an antique gold filled watch chain with an antique fob. There's no clasp- it's long enough to slip on over your head.
The locket measures 1.5" and with the fob it's 2.25" long. The chain measures 31" long. The chain could be shortened upon request.
Condition: There are a couple of tiny dents and a couple of spots where the metal has worn on the locket (which add to its charm and hint at its rich history).