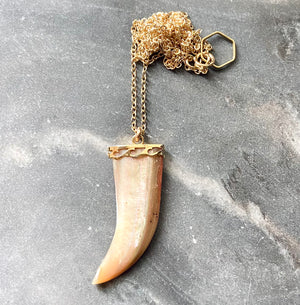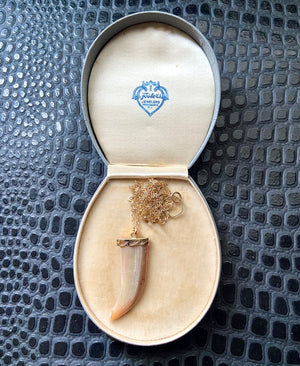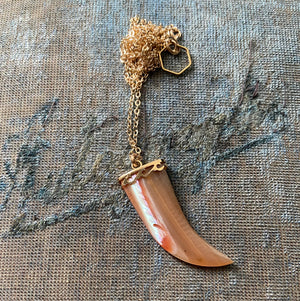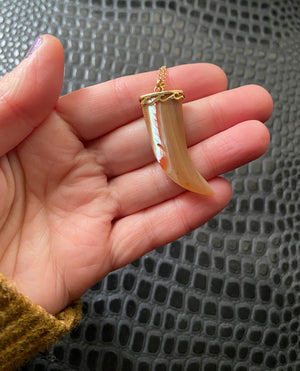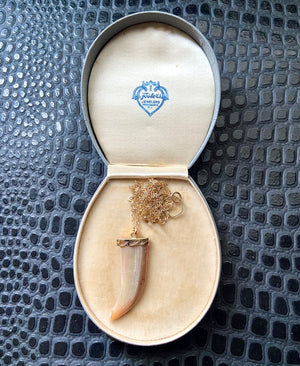 Vintage shell claw necklace
Vintage Shell Faux Claw Charm Pendant Necklace
This necklace was made using a combination of new and vintage materials. It features a a vintage shell pendant in the shape of a claw with a gold plated decorative cap. It is a lovely pearly iridescent with one side being more of a peachy shade. It comes on a new long gold-filled chain that is finished with a gold-filled spring clasp and brass hexagon loop.
The claw measures 1.5" long and just over .5" across. The chain is 31" long.
Condition: There was the tiniest chip to the tip on one side which has been filed down so it has been smoothed down and is barely noticeable.