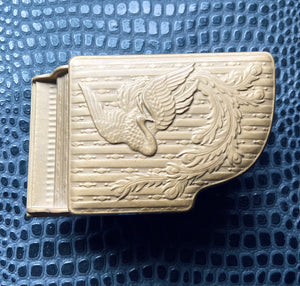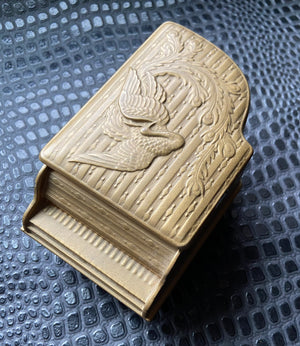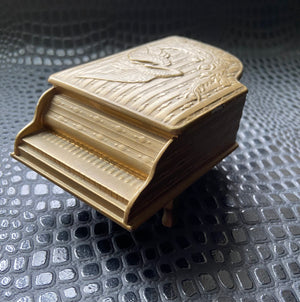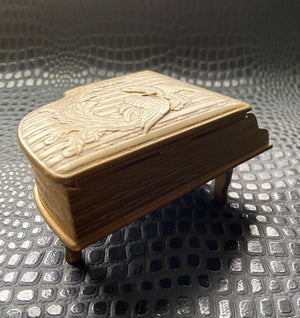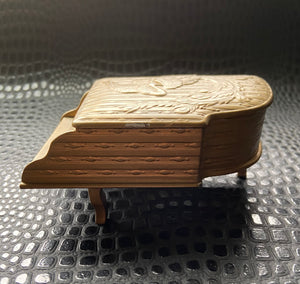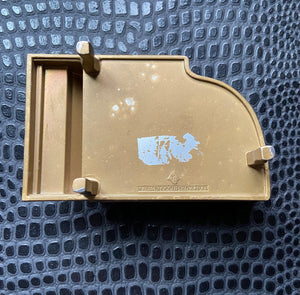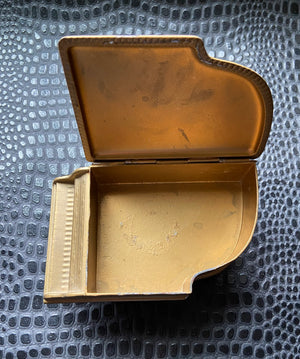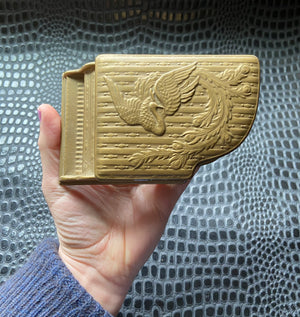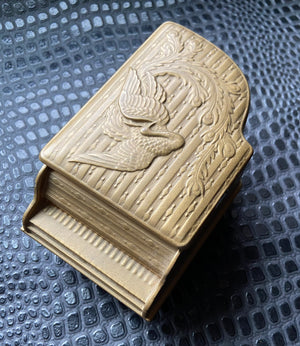 Vintage peacock jewelry storage box
Vintage Golden Peacock Art Deco Bird Jewelry Storage Box
A beautiful vintage Art Deco era gold painted metal jewelry storage box. It has an interesting shape, subtle striped patterning and a peacock in flight on the top of the lid. The peacocks feathers are trailing elegantly across the top. The box sits up on three feet and has a hinged lid with one storage area inside. Perfect for storing your favorite small treasures or jewelry. The bottom is marked made in occupied Japan. I believe it was likely made in the 1940's.
It measures 5" long, 3" across and 2.25" tall. The actual storage area is 3.5" long, 3" across and 1" tall.
Condition: Small spot of paint wear on the front of the lid, some spotting on the inside, a spot of paint wear on the bottom where a sticker once was.