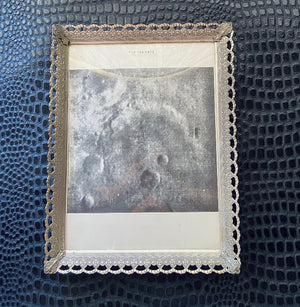 Vintage metal picture frame with planetary print
Vintage Decorative Metal Mid Century Picture Frame with Planetary Print
 A vintage mid-century decorative metal frame with an open work border and subtle floral design. It comes with a vintage black and white print titled The Planets. It has a loop on the back if you'd like to hang it.
It measures 9" long and 7" across.
Condition: Some discoloration on the back cardboard.