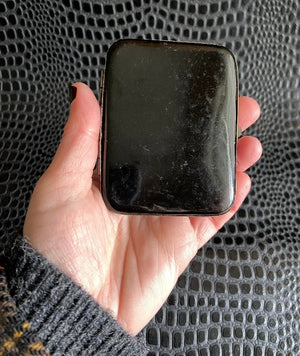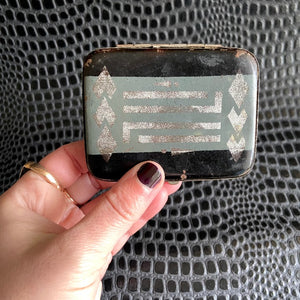 Antique art deco cigarette case
Antique Art Deco Cigarette Case
A super charming antique Art Deco era metal cigarette case. The back has been painted solid black and the front is black with a sage green and silver geometric pattern. Inside there are tan colored elastic bands on either side and it is marked Japan. Store your cigarettes (or your joints) in the ultimate style! I believe it was made sometime in the 1920's or 1930's.
It measures just shy of 3.5" long and just shy of 2.75" across.
Condition: Some wear to the paint on the front and some minor dings. The elastic on the inside is stretched out and brittle from age.
This sweet treasure was found on my travels to the Oregon Coast.