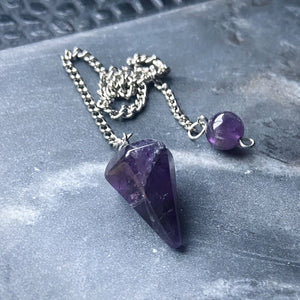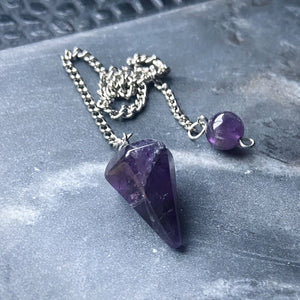 Amethyst crystal pendulum
Amethyst Crystal Pendulum
Beautiful amethyst crystal pendulum on a silver toned chain with an amethyst bead at the end. 
Amethyst is believed to relieve stress, stimulate the mind, enhance creativity and aid in sleep.
Sold individually. 
Due to the nature of crystals the colors will vary slightly.
The crystals measure just shy of 1" long and the chains are 8.5" long.