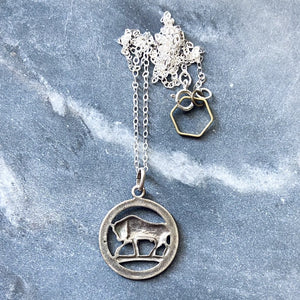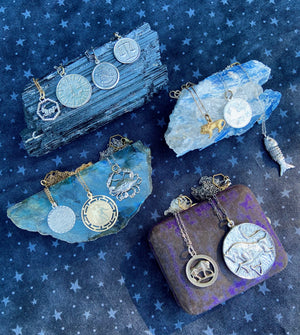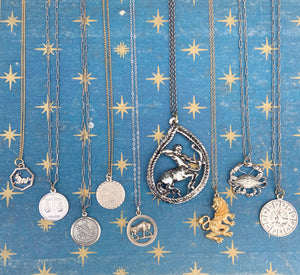 Vintage silver taurus charm necklace
Vintage silver taurus zodiac charm necklace
This necklace was handmade using a combination of new and vintage materials. It features a vintage silver charm with a cut out design of a bull- perfect for someone born under the zodiac sign of Taurus! It is on a new sterling silver chain finished with a silver spring clasp and a brass hexagon loop.
The charm measures just over .75" and the chain is 20" long.
This charm was found at a flea market while treasure hunting on the East Coast.
Taurus are born between April 21- May 21.