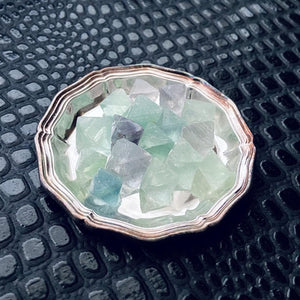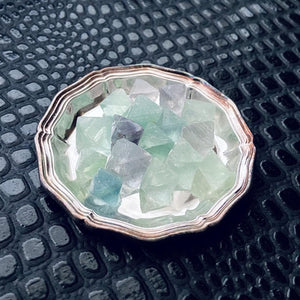 Small fluorite crystal
Small Fluorite Crystal Octahedrons
Small fluorite crystal in a range of shades from pale purple, mint and aqua.
Fluorite is believed to help with concentration, self confidence and decision making.
They measure approx. .5"
Sold individually.
Due to the nature of crystals each one will vary in shade, shape and size- I promise to pick you a good one!