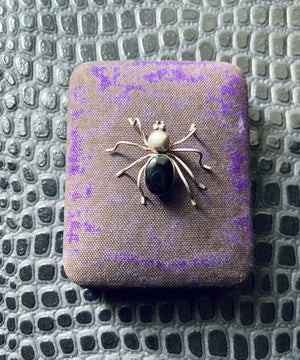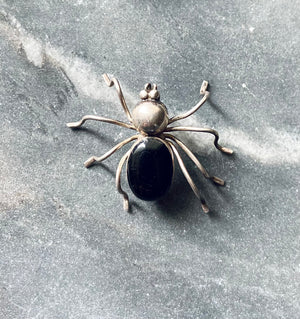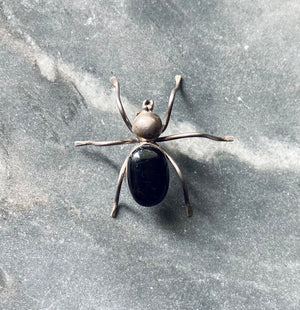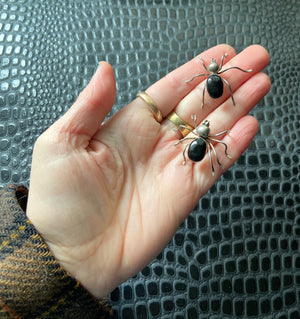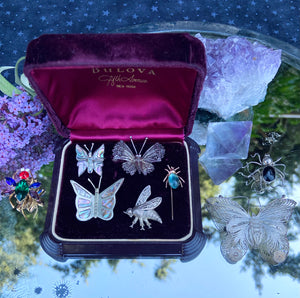 Vintage silver black onyx spider brooch
Vintage Silver Black Onyx Spider Brooch Pin Bug Insect Jewelry
A fantastic vintage silver spider brooch with a black onyx stone body. It has a c style (non locking) pin back and the back is stamped 925 Mexico.
Sold individually.
There are two of these brooches and they are almost identical except Spider 1 has a slightly larger head and eyes with eight legs. Spider 2 has a slightly smaller head and eyes and six legs. 
Black onyx is a protection stone and is believed to promote strength during difficult times.
They each measure 1.25" tall and just over 1.25" across.