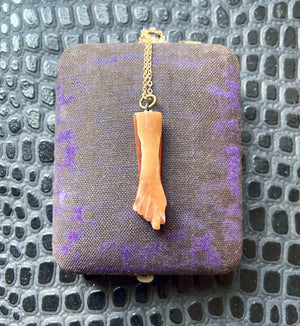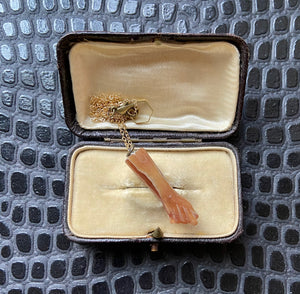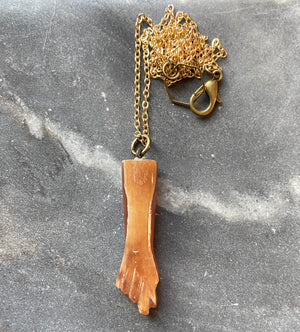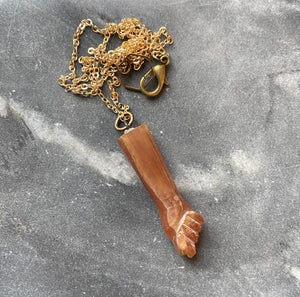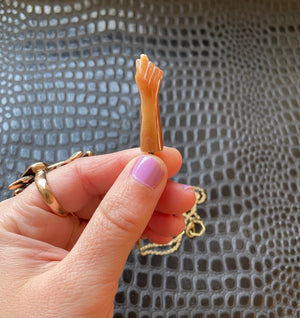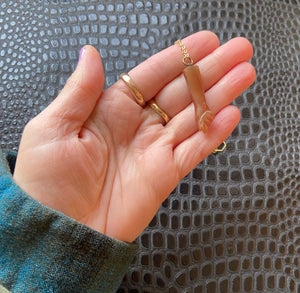 Vintage rhodochrosite figa charm necklace
Vintage 1970's Carved Rhodochrosite Mano Figa Charm Necklace
This necklace was handmade using a combination of new and vintage materials. It features a vintage carved mano figa rhodochrosite stone charm from the 1970's in a warm peachy hue. It is on a new gold-filled chain that is finished with an antiqued brass (over copper) lobster clasp and a brass hexagon loop.
Once seen as a slightly obscene gesture, the mano (hand) figa (fig) has also been used like an evil eye as a symbol of protection or good luck.
 Rhodochrosite is a stone of love and is believed to sooth the heart and promote inner peace, joy and healing.
The charm measures 1.5" long and .5" across. The chain is 18" long.