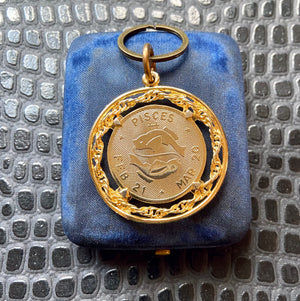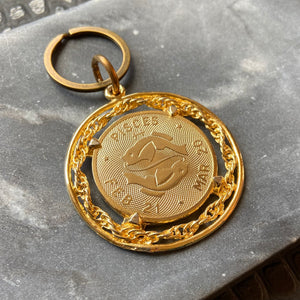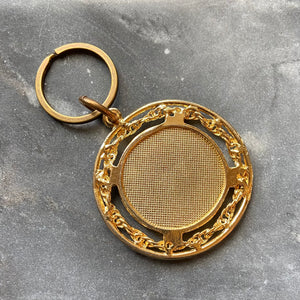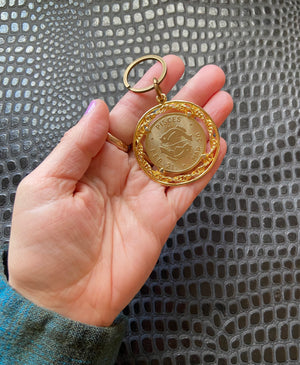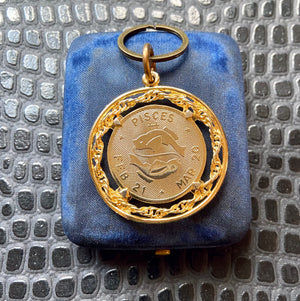 Vintage pisces keychain
Vintage Pisces Keychain Zodiac Sign Astrology Accessories
This keychain was made using a combination of vintage materials. It features a large vintage round gold plated pisces medallion. It depicts the classic imagery of the two fish swimming in opposite directions as well as the birthdates for those born under this zodiac sign. It is on a vintage antique brass split ring. 
Pisces are born between Feb 19- March 20.
The medallion measures 2" long and 1.75" across. The key ring is 1" (total length combined is 3").