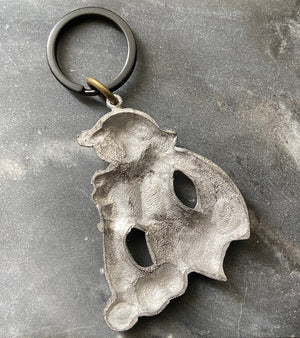 Vintage pewter aquarius keychain
Vintage Pewter Aquarius Keychain Zodiac Signs Astrology Accessories
This keychain was made using a combination of new and vintage materials. It features a large vintage pewter medallion featuring the classic water bearer imagery depicting the zodiac sign Aquarius. I believe it was likely made sometime in the 1970's. It comes on a new black coated 1" split key ring.
The keychain measures 3.25" long (including the key ring). The medallion alone measures 2.75" long and 1.25" across.
Aquarians are born between January 20 - February 18.