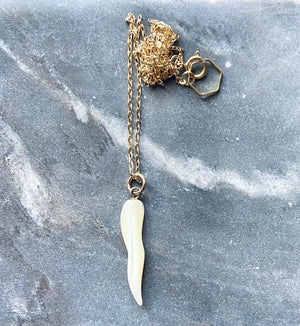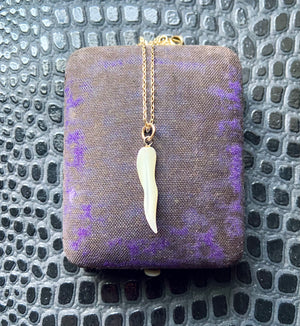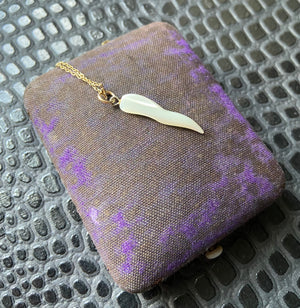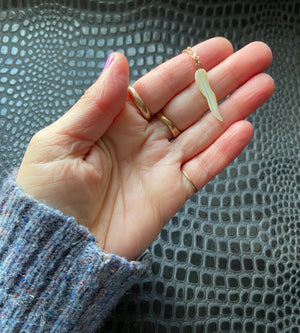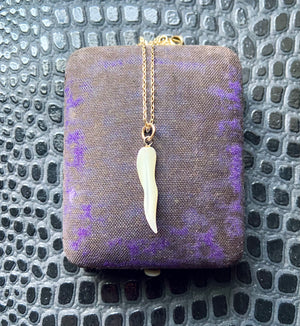 Vintage mother of pearl cornicello charm necklace
Vintage Mother of Pearl Shell Cornicello Charm Necklace
This necklace was handmade using a combination of new and vintage materials. It features a vintage mother of pearl shell cornicello charm. I believe the charm was likely made sometime in the 1970's. It is on a new gold-filled chain that is finished with a gold-filled spring clasp and a brass hexagon loop.
The cornicello is a symbol of good luck and protection.
The charm measures 1.25" long and .25" across. The chain is 18" long.