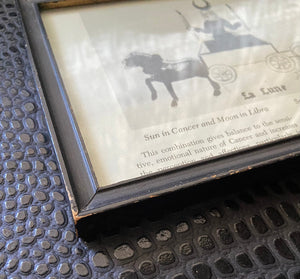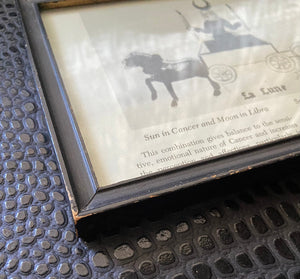 Vintage frame with la lune print
Vintage Picture Frame with Witchy La Lune Print Home Decor
A vintage black painted wooden picture frame with glass covering and a vintage witchy black and white print titled La Lune. The print features a woman on a chariot holding candles and wearing a crescent moon crown. She is surrounded by cows and a horse. The back of the frame has a wire for hanging but it isn't for a horizontal print so it will be best to prop this up to display it.
It measures 8" long and 5.5" wide. The photo area is 7" x 4.75".
Condition: Some paint wear to the frame (primarily on the corners and around the edges).