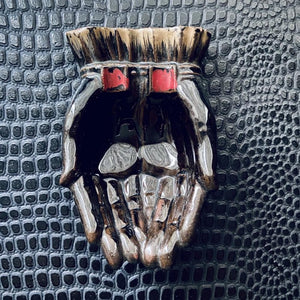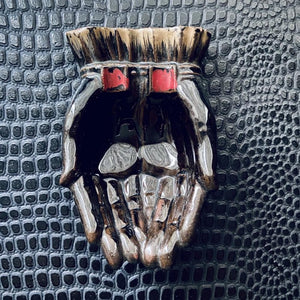 Vintage ceramic double hand dish
Vintage Ceramic Hand Ashtray Dish
This is a most excellent vintage dish! It's technically an ashtray but you can use it as a key dish, jewelry dish or whatever your heart desires. It's ceramic and dark brown with red accents.
It measures 5" long, 3.5" across and 1" tall. (The inside opening is 2.5" across and 3.5" long).

Condition: There is one teensy flea bite chip on the cuff that's barely noticeable.