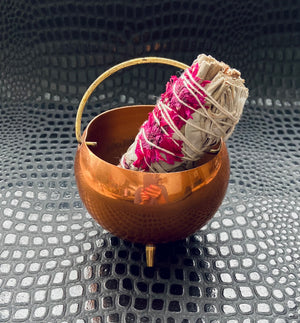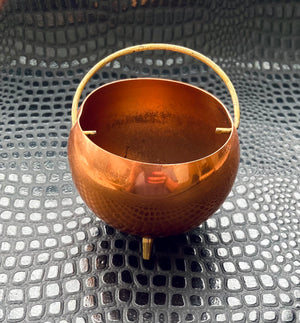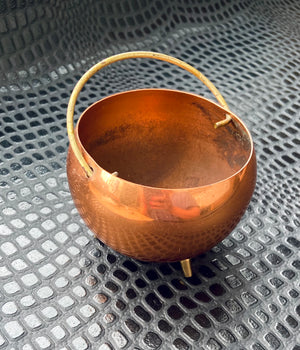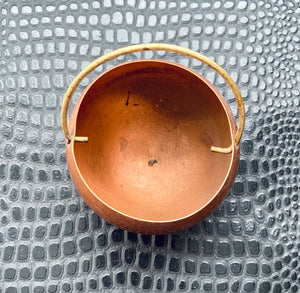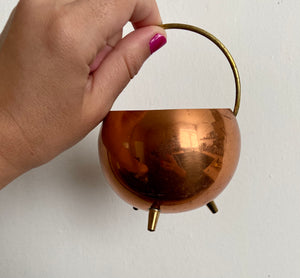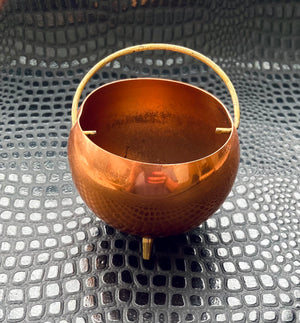 Vintage copper cauldron
Vintage Witchy Copper Cauldron Incense Burner Home Decor
A small vintage witchy copper cauldron that sits atop three brass feet with a brass handle. The bottom is marked coppercraft guild. Perfect for use as a planter. Or use it to burn loose/ cone incense/ smoke wands. 
It measures 3.25" across and 2.75" tall (or 4.25" tall with the handle all the way up).
Condition: Light scuffing, some patina on the handle and on the inside. The top opening isn't perfectly round.