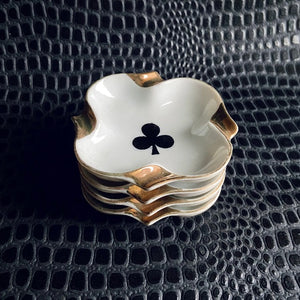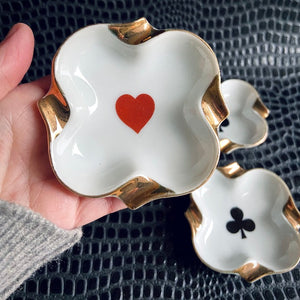 Vintage card suit ashtray set
Vintage porcelain playing card suit ashtray set
A charming set of four vintage porcelain ashtrays with gold edges depicting the card suits. There's a red heart, red diamond, black ace and black club. Pull these babies out when your friends come over to get stoned and play rummy and you'll be the ultimate hostess! They make great ring dishes as well or palo santo burners.
You will receive four ashtrays.
They measure 3.25" tall and 3.25" across.