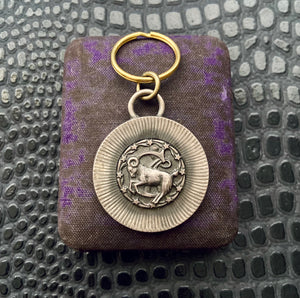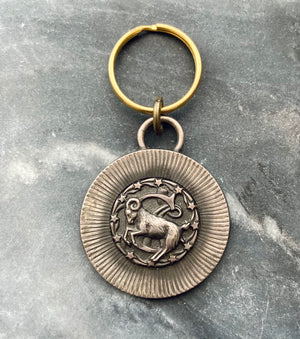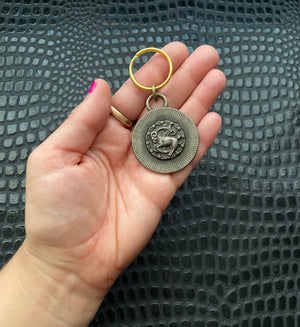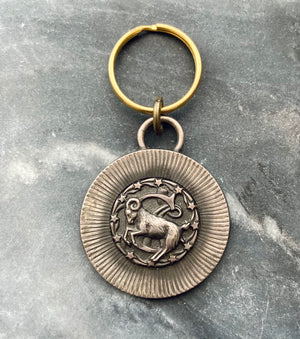 Vintage capricorn keychain
Vintage Capricorn Keychain
A vintage silver-toned zodiac keychain featuring  a leaping goat with a letter C in the background and a border of stars. The back is signed Sarah. It is on a gold plated split key ring.
It measures 3" tall and 1.5" across. 
Capricorns are born between December 22 - January 20.