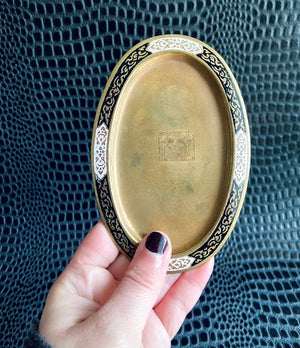 Small brass deco enamel tray
Small Vintage Brass Art Deco Oval Black And White Enamel Dish Jewelry Storage
A charming small vintage brass oval tray from the Art Deco era. It has a black and white decorative border. It'd be perfect as a ring dish or would also work great as a palo santo tray.
It measures 5" long and just shy of 3.5" across.
Condition: Slight discoloration in the center.