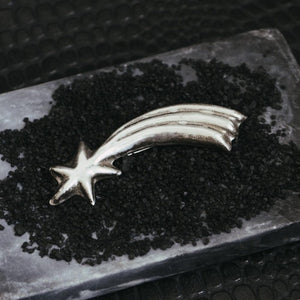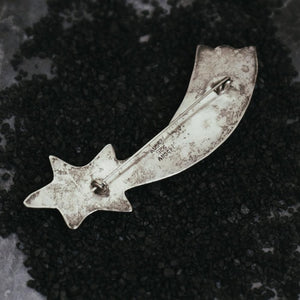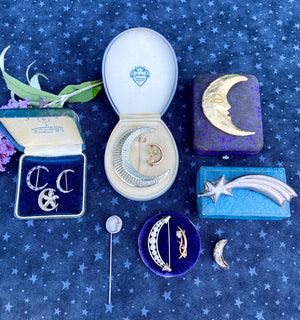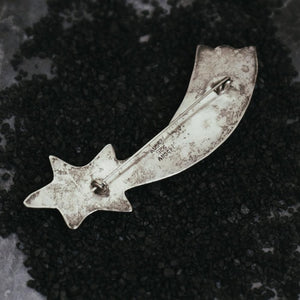 Vintage silver comet brooch
Vintage Silver Celestial Shoot Star Comet Statement Brooch
This extra large comet brooch is about as magical as they come. It's marked 925 and has a locking pin back. You could make some serious wishes on this baby!
It measures 3.25" long and .75" at its widest point.
Condition: Some tarnishing.
Found while treasure hunting in Rhode Island.