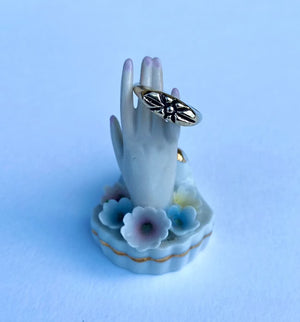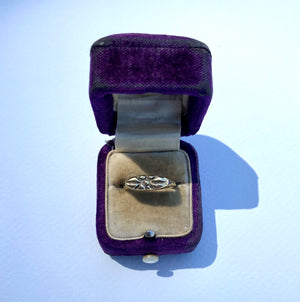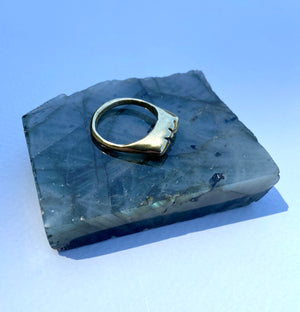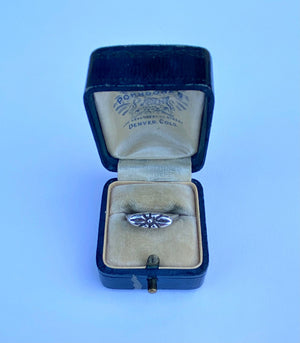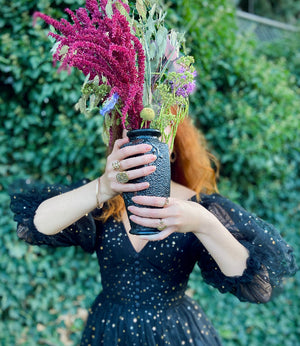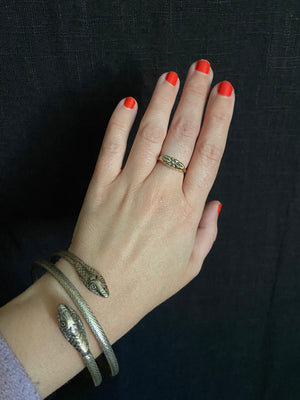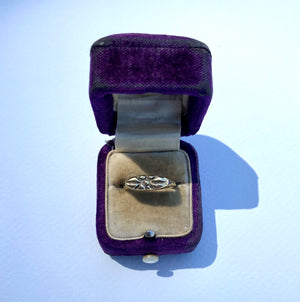 Serpentine cast sunburst ring
Serpentine Wax Cast Sunburst Sun Ring Celestial Jewelry
This celestial ring is part of Serpentine's collection of original jewelry designs which were first lovingly hand carved from wax then cast locally in metal. It features a slender profile with a subtle carved sun design.
The sun is a symbol of life, power, positivity and clarity.
Available in brass or sterling silver.
The face of the ring measures .25" tall.
***Made to order. Please allow up to 4 weeks for your order to ship.***