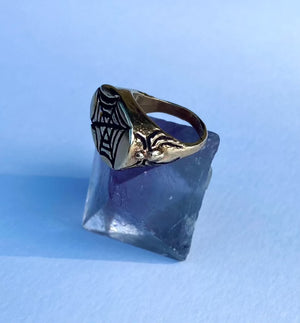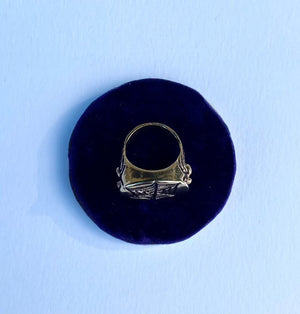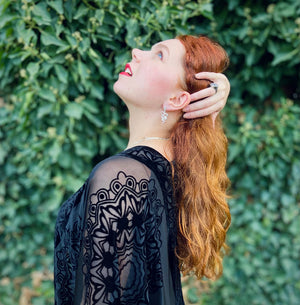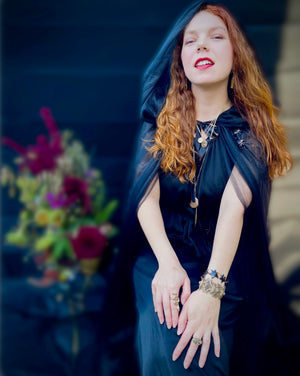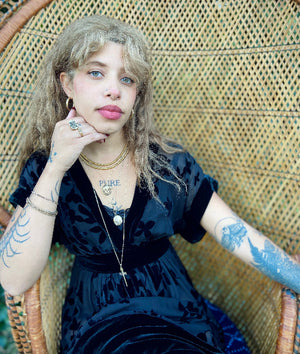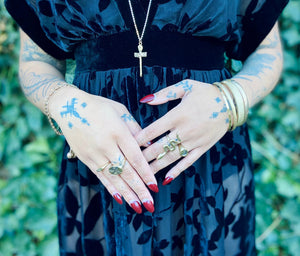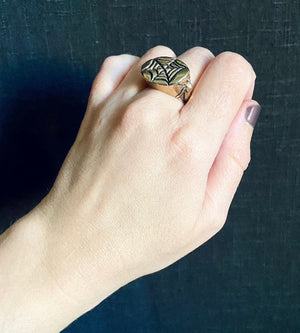 Serpentine cast spiderweb and spider ring
Serpentine Handmade Hand Carved Lost Wax Cast Witchy Spiderweb and Spider Statement Ring
This witchy statement ring is part of Serpentine's collection of original jewelry designs which were first lovingly hand carved from wax then cast locally in metal. Done in a chunky signet style it features a spiderweb with a raised spider crawling up each shoulder. Inspired by Victorian symbolism and antique insect jewelry. The spider encourages you to use your inner wisdom, knowledge, and know-how to manifest the best possible reality. 
Available in brass or sterling silver.
The face of the ring measures just shy of .75" tall and 1" across.