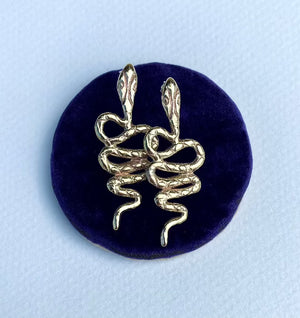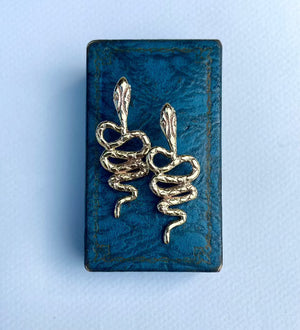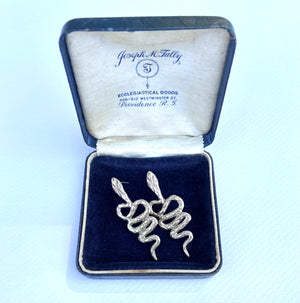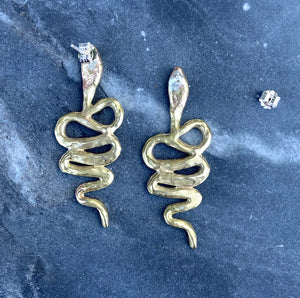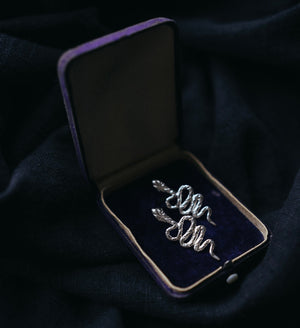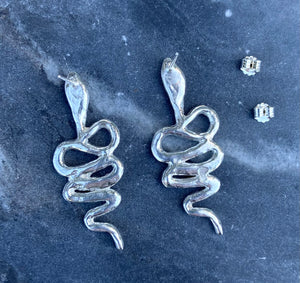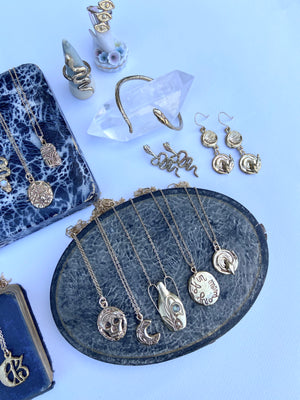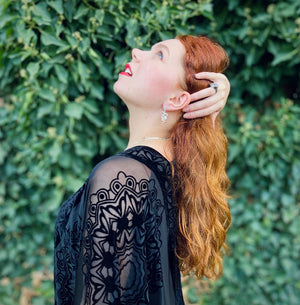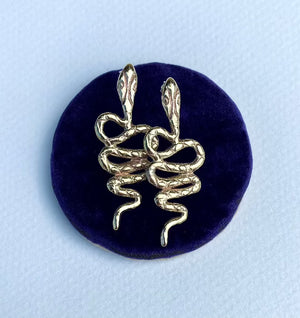 Serpentine cast snake stud earrings
Serpentine Handmade Hand Carved Lost Wax Cast Snake Stud Earrings Witchy Talisman Jewelry
These earrings are part of Serpentine's collection of original jewelry designs which were first lovingly hand carved from wax then cast locally in metal. Featuring charming slithering snakes with sterling silver post backs.
Snakes symbolize rebirth, transformation and healing. 
Available in your choice of brass or sterling silver.
They measure 1.75" long and .75" across.