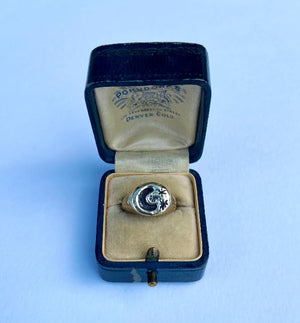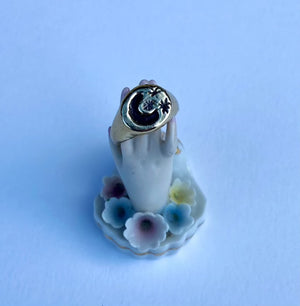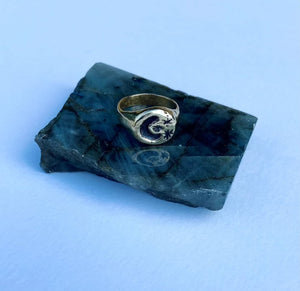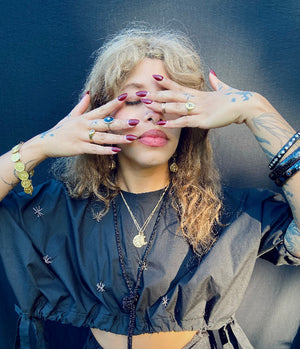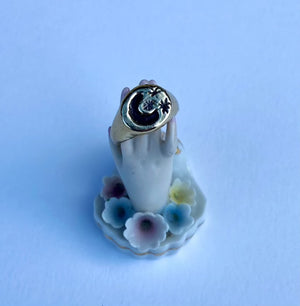 Serpentine cast moon signet ring
Serpentine Wax Cast Celestial Moon Stars Signet Ring Talisman Jewelry
This celestial ring is part of Serpentine's collection of original jewelry designs which were first lovingly hand carved from wax then cast locally in metal. This ring is done in a classic signet style and features a carved crescent moon with a scattering of small stars.
The crescent moon represents change, as the moon has multiple lunar phases and stars are a symbol of direction and guidance. May it help you shine a light on your ever changing path.
Available in brass or sterling silver.
The face of the ring measures .5" tall and .5" across.