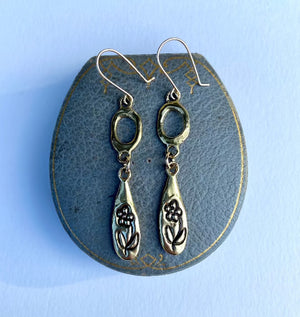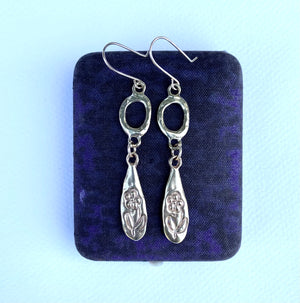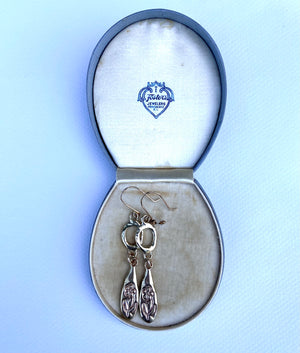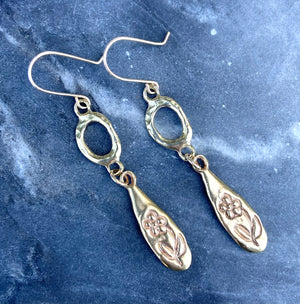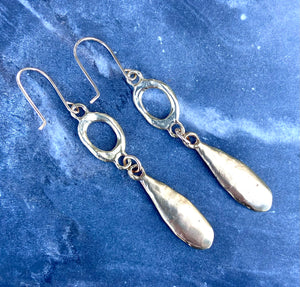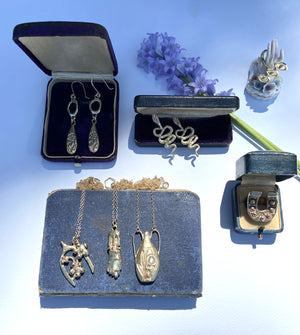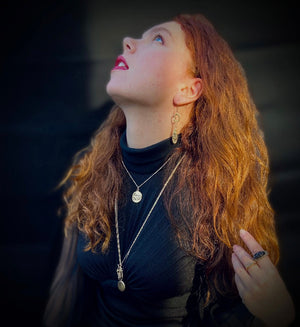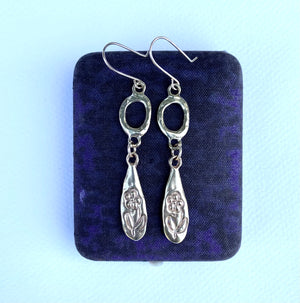 Serpentine cast forget me not earrings
Serpentine Handmade Hand Carved Lost Wax Cast Floral Forget Me Not Earrings
These earrings are part of Serpentine's collection of original jewelry designs which were first lovingly hand carved from wax then cast locally in metal. Featuring an oval and teardrop with a forget me not flower on the front. Available in brass or sterling silver. The brass earrings hang from hand-formed gold-filled ear wires and the sterling silver earrings hang from hand-formed sterling silver ear wires.
The forget me not flower was a popular motif in Victorian jewelry worn in remembrance of someone special or as a symbol of true love and devotion. 
 They measure 3" long (from the top of the ear wires) and .5" across.