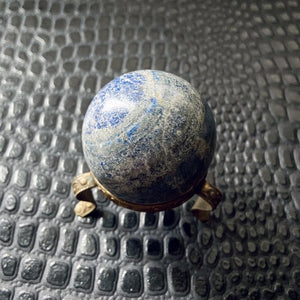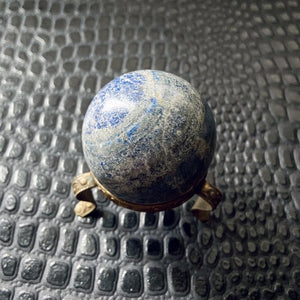 Lapis lazuli crystal ball
Lapis Lazuli Round Crystal Ball
A magical medium sized smooth lapis crystal ball. You could get lost staring at all the variation in this one! It's a lighter denim lapis with lots of grey. A real beauty that'd be a great addition to your crystal collection!
Lapis is a stone that encourages self expression, honesty, compassion and creativity.
It measures 1.5".
(Stand not included).