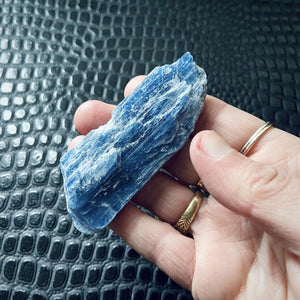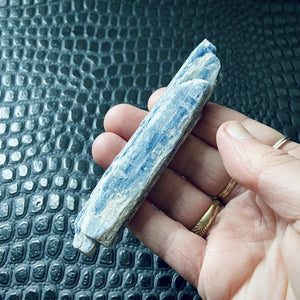 Blue kyanite crystal
Blue Kyanite Crystal
Medium sized magical blue kyanite crystals. Each one is unique so they'll vary slightly in size and shape.
Kyanite is a calming stone and can stimulate creative energy as well as aide in communication.
You will receive one piece. Average size is 3"-3.75" long and .75"- 1.25" across. I promise to pick you a good one!