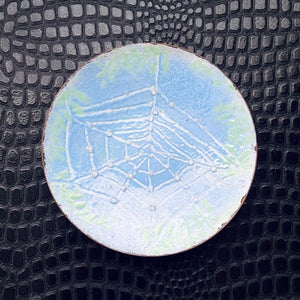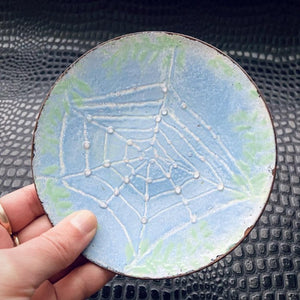 Vintage enamel spiderweb dish
Witchy Vintage Enamel Spiderweb Dish Home Decor
The coolest vintage enameled copper dish with a spiderweb design! It's a soft blue with pale green leaves around the edges and clear raised beading along the spiderweb to look like dew drops. The underside is teal with a signature that looks like a smiley face. 
It'd make a fabulous jewelry dish, catchall, ashtray or smoke wand dish.
Condition: A few small chips to the enamel along the outer edge.
It measures just shy of 5".