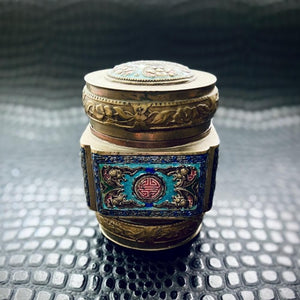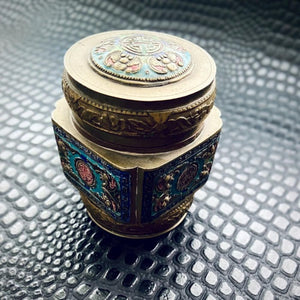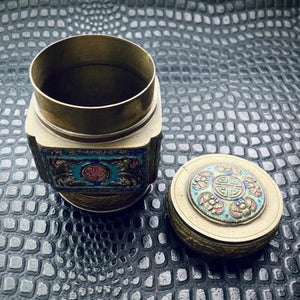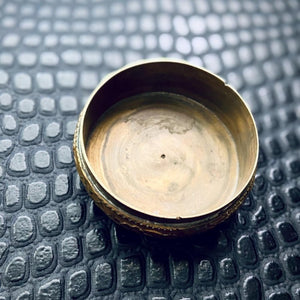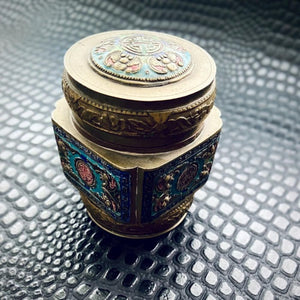 Antique enamel and brass container
Antique Brass Enamel Container with Bat Motif
This vintage brass container has a unique enamel design on all of its sides as well as the lid. It looks like a bat motif in vibrant tones of aqua, dark blue, pink and green. 
Measures 3" tall and approx. 2.25" across.
Please note there are two teeny chips on the bottom of the lid which are not noticeable when the lid is on. We think this slight imperfection only adds to its charm and hints at its rich history.
The bottom is marked China.
This beauty was found at a Washington estate sale.