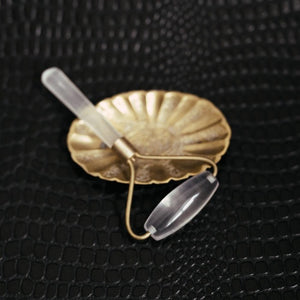 Clear quartz crystal face roller
Clear Quartz Crystal Face Roller
Face rollers are the perfect addition to your daily self care routine. Use them to improve circulation, reduce puffiness and blend in oils or lotions. They also work great as a gentle massage tool.
Made of clear quartz which is a great stone for promoting balance and drawing out negative energy.
You should expect slight variations in each due to the unique nature of the crystal.
This is a brand new item & is Imported.
Measures approx. 5.25" long with a 3" long roller.
(Brass dish not included).