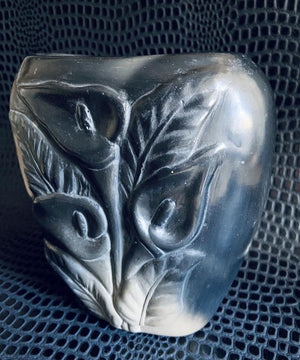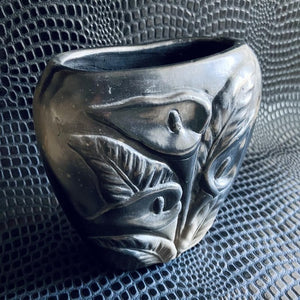 Vintage ceramic calla lily vase
Vintage Black Floral Ceramic Vase Witchy Home Decor
This vintage handmade ceramic vase is a work of art! It is black and smoky gray with carved Calla lilies on the front. The bottom is signed but I can't quite make out the signature. 
It measures 7" tall, 6.5" across and 2.25" wide.
The opening at the top is 4.5" long and 2" across.
I found this beauty on the Oregon Coast.