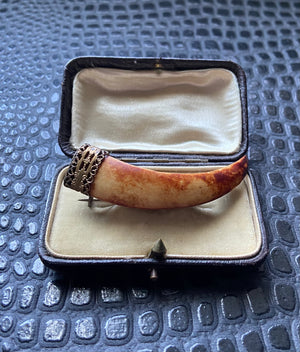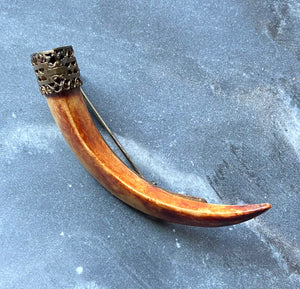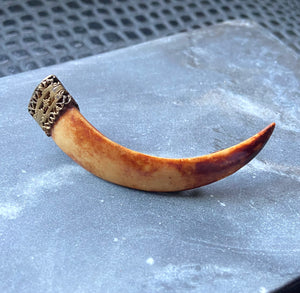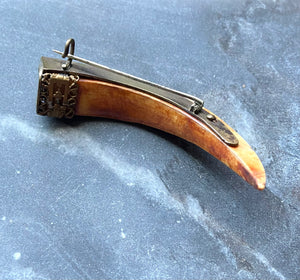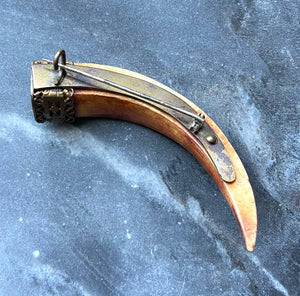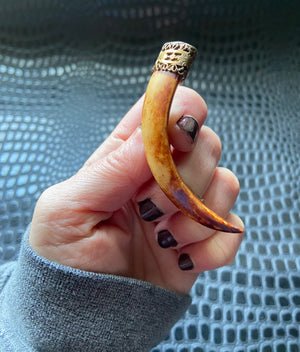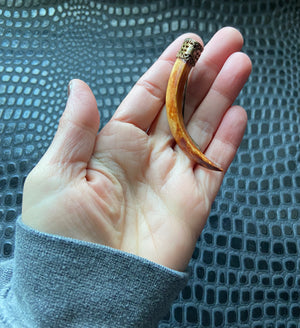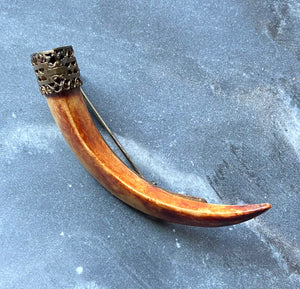 Antique victorian faux claw brooch
Antique Victorian Faux Claw Brooch Pin
A fantastic antique Victorian era faux claw statement brooch. The body is made of early plastic and is done in mottled shades of light and dark brown. It has a filigree brass cap and a c-clasp. I believe it was likely made around the late 1800's.
It measures 2.5" long and .5" wide.
Condition: Patina to the brass portion. The back panel has a slight wobble to it which just seems part of the design (it is secure).