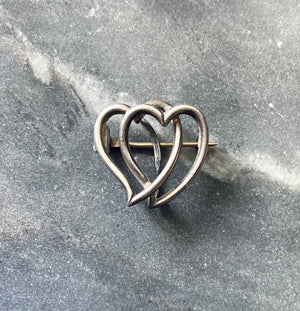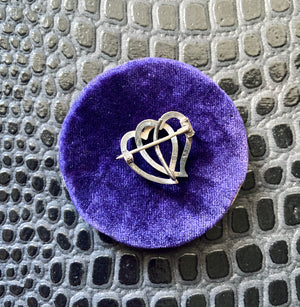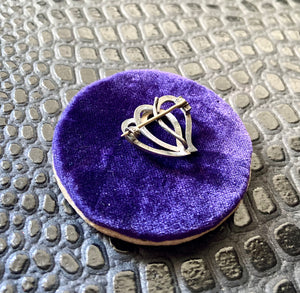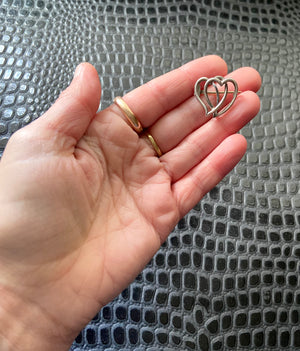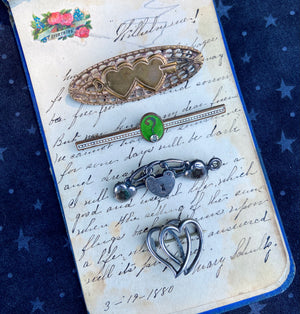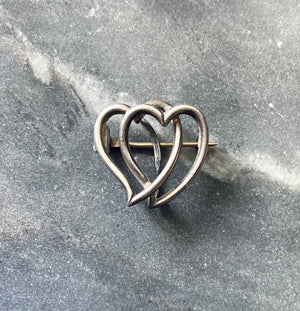 Antique victorian double heart sweetheart brooch
Antique Victorian Silver Double Heart Sweetheart Locket Holder Brooch
Just about the sweetest jewel I ever did see... this dainty romantic number features two intertwined hearts. It is done is silver and is from the Victorian era. It has a c-style clasp and a hook on the back that would have been used to hold a locket. You could hang a locket or any charm from it if you choose. 
It measures just over .75" tall and just over .75" across.
This gem was unearthed at a flea market in Oregon.