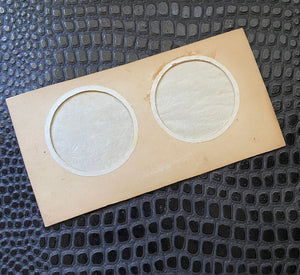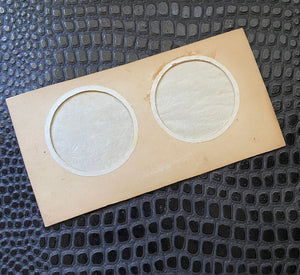 Antique moon stereoscope art print
Antique full moon celestial stereoscope viewfinder print art work
An amazing antique print of the full moon that would have been used in a stereoscope viewfinder. It makes a fabulous piece of art and could be framed or left as is. The back of the moons are cut out which allows light to shine through beautifully when you hold it up to a light source.
It measures 6.25" long and 3.25" tall.
Condition: some creasing and small spot of paper wear on the front.