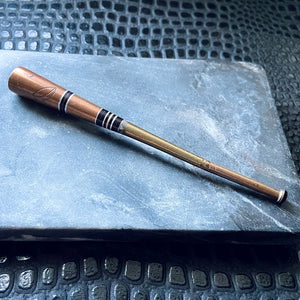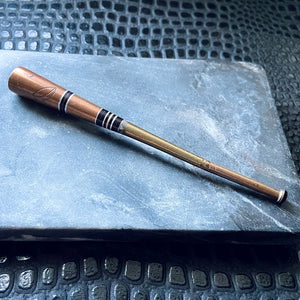 Antique metal cigarette holder
Antique Metal 1920's Art Deco Cigarette Holder Smoking Accessory
A beautiful antique metal cigarette holder done in coper and brass with some black, silvery and red striped accents. It has an engraved moon and star at the top as well as some engraved leaves. I believe it was likely made sometime in the 1920's. 
It will fit a standard size cigarette or a cone rolled joint.
It measures 5" long. The cigarette opening is .5"
Condition: Some patina consistent with age.