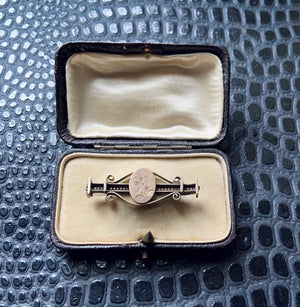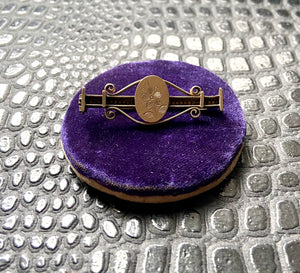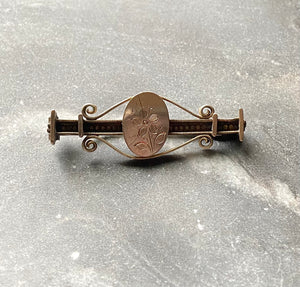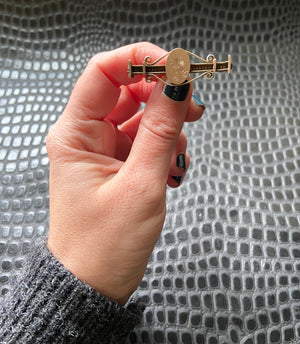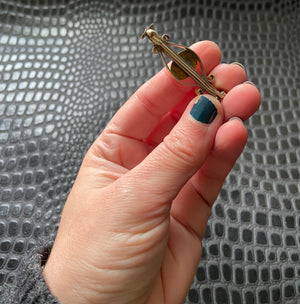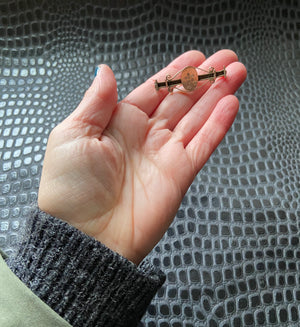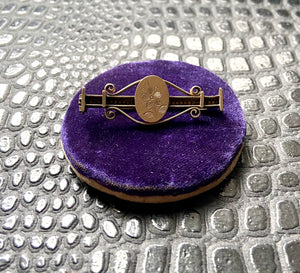 Antique victorian forget me not brooch
Antique Victorian Gold Filled Flower Floral Forget Me Not Brooch Pin Symbolic Jewelry
A lovely antique Victorian era gold filled brooch with a dot pattern inside the bar and scrolled border details. It has a single engraved forget me not flower in the oval shaped center. I believe the center floral portion is inlaid with real gold though it has not been tested. It has a c- clasp.
It measures just shy of 1.75" long and just over .5" wide.
Condition: Patina consistent with age. Dark spot on the back center near the solder mark. One end of the bar was bent ever so slightly at one point and isn't completely straight. The c portion of the clasp looks a little funky but still operates smoothly (it looks like it may have been repaired at some point).
This beauty was found at an antique show in Portland, Oregon