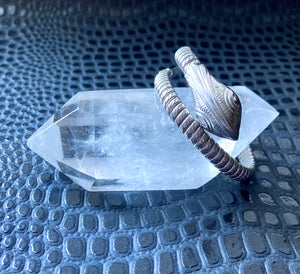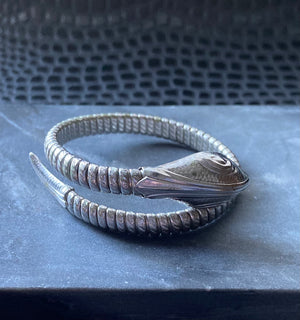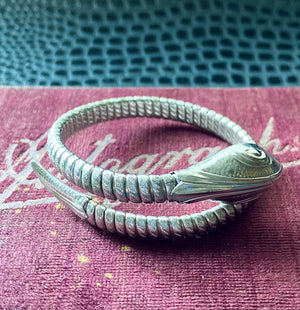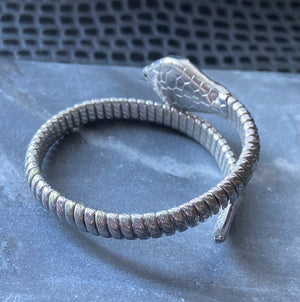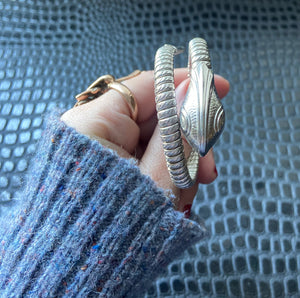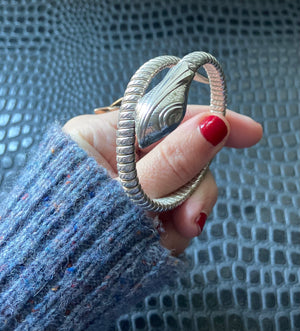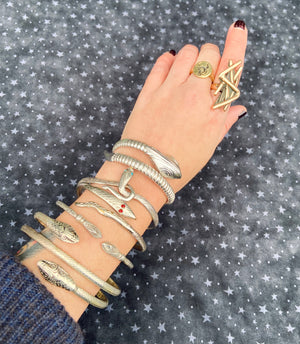 Antique art deco silver plated snake bracelet
Antique Art Deco Silver Plated Snake Bracelet
An antique silver plated Art Deco snake bracelet that is slightly stretchy. It has a charming face with lovely details that extend even to patterning on the underside of the head and tail. The body has a subtle patterning. It looks like a Forstner piece but it is unsigned. I believe it was likely made sometime in the 1930's.
Snakes are believed to symbolize rebirth, transformation and healing.
 The face and body of the snake together measure 1" tall. 
It currently measures just over 2" across but is stretchy so it should fit a variety of sizes.
Condition: One small dark spot on head.