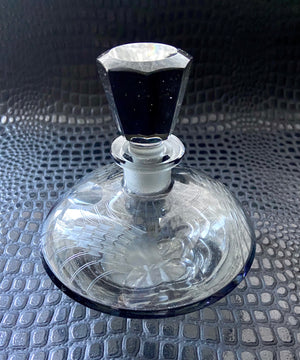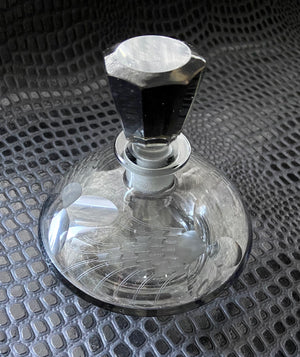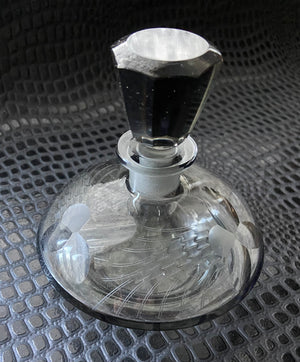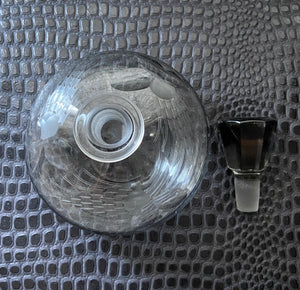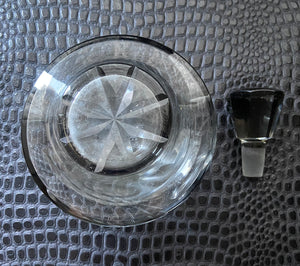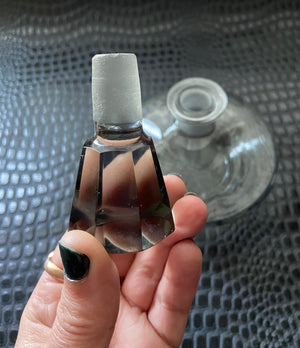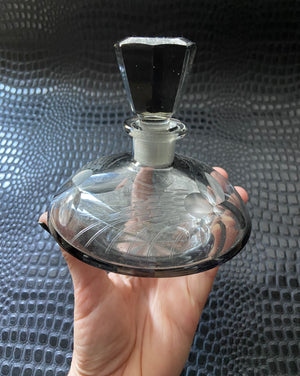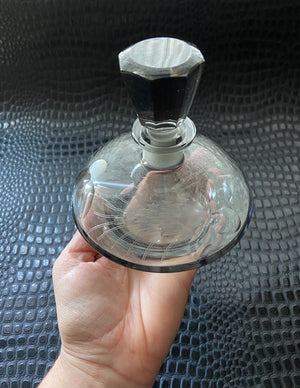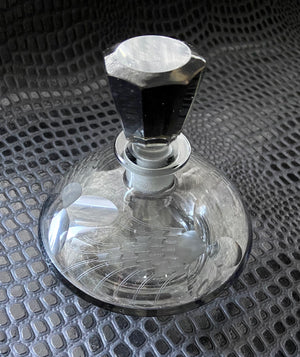 Antique art deco glass vanity bottle
Antique Art Deco Glass Vanity Bottle
A beautiful antique Art Deco era smoky grey glass bottle with an etched flower pattern and glass stopper. It was likely part of a vanity set and might have been used to hold perfume. It has a witchy vibe and could be used to store whatever potion your heart desires! I believe it was likely made sometime in the 1920's or 1930's. 
It measures 4.5" tall (including the stopper) and 4.5" across.
Condition: One tiny chip on the bottom of the glass stopper.
This beauty was unearthed at an estate sale in Portland, Oregon.