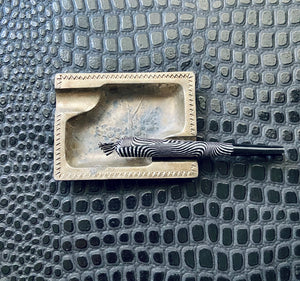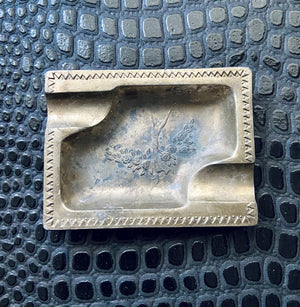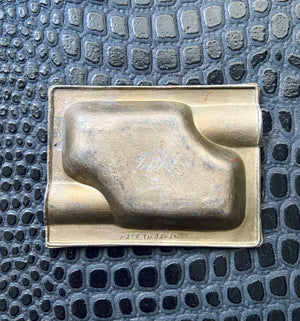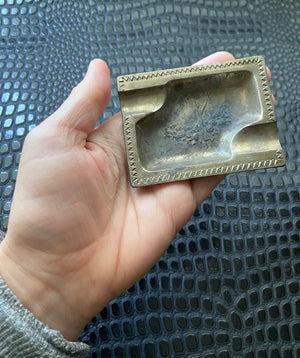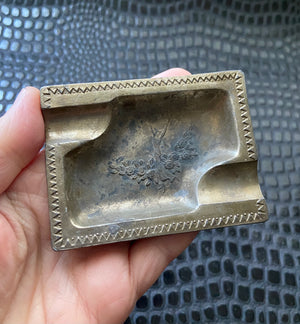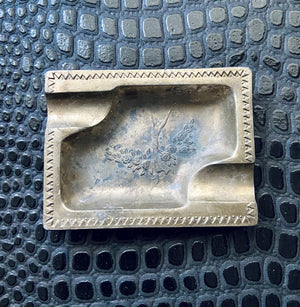 Antique art deco floral ashtray
Antique Art Deco Floral Lady Garden Ashtray Smoking Accessories
A charming antique Art Deco era metal ashtray. It has a decorative triangular border and a floral design in the center with the figure of a lady raising her arms up amongst the flowers. She looks like she is rejoicing that it's Spring! It would be perfect to use as intended or as a palo santo dish/ cone incense dish.
The bottom is marked made in Japan.
It measures 3" long and 2.25" across.
Condition: Patina and darkening of the central portion from past use. Light scratch marks on the bottom.