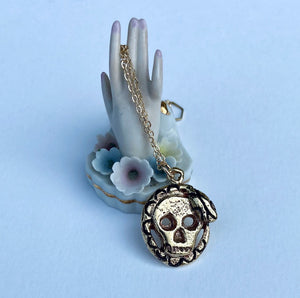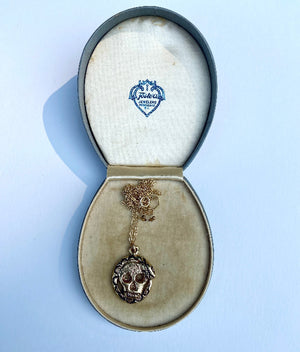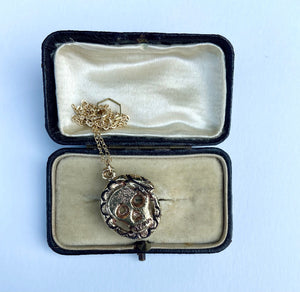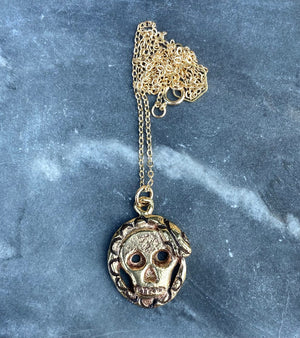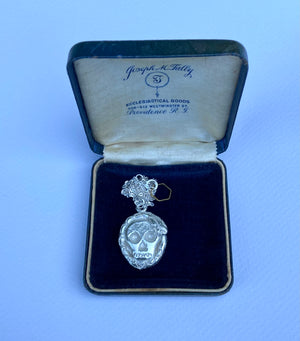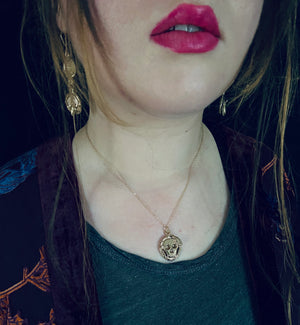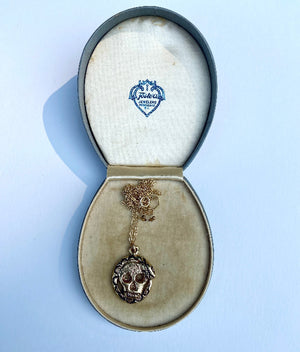 Serpentine cast snake skull charm necklace
Serpentine Handmade Hand Carved Lost Wax Cast Witchy Snake Skull Charm Necklace Talisman Jewelry
This necklace is part of Serpentine's collection of original jewelry designs which were first lovingly hand carved from wax then cast locally in metal. Featuring a serpent eating its own tail (ouroboros) entwined around a skull. 
The brass charm is on a gold-filled chain and is finished with a gold-filled spring clasp and brass hexagon loop. The sterling silver charm is on a sterling silver chain and is finished with a silver spring clasp and brass hexagon loop.
Inspired by antique memento mori jewelry which was worn as a reminder that all things must die. Because skulls are a symbol of mortality and the preciousness of life it might be worn as a reminder to live your life to the fullest. Or it could be worn as mourning jewelry to remember a loved one. Snakes symbolize rebirth, transformation and healing which only gains potency when combined with the notion of death. This particular formation of the snake eating its own tail is known as an ouroboros and is a symbol of infinity: a cyclical journey.
Available in brass or sterling silver.
The charm measures just over 1" tall and just shy of 1" across. The chain is 18" long.