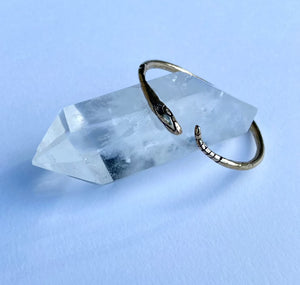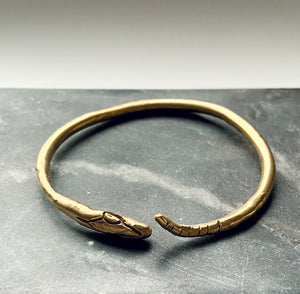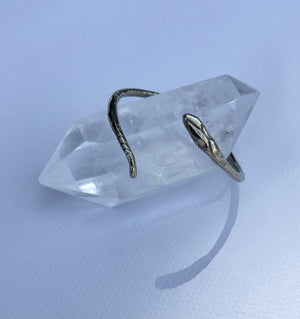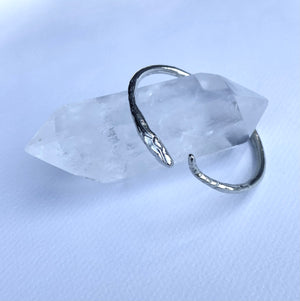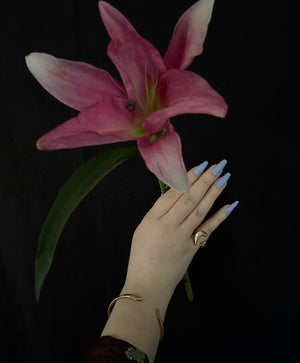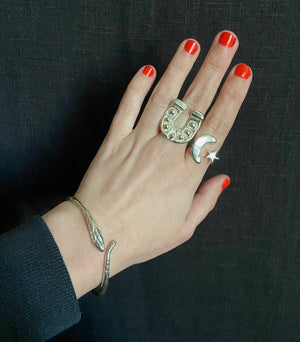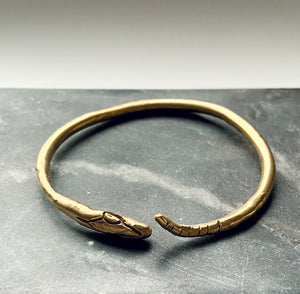 Serpentine cast snake bracelet
Serpentine Handmade Hand Carved Lost Wax Cast Snake Bracelet Talisman Jewelry
This bracelet is part of Serpentine's collection of original jewelry designs which were first lovingly hand carved from wax then cast locally in metal. It is in the shape of a snake about to eat its own tail (an ouroboros) which wraps around the wrist. It has charming carved details on the face and tail.
Snakes symbolize rebirth, transformation and healing. The ouroboros is a symbol of infinity: a cyclical journey.
The bracelet is .25" thick. The opening is 2.5" across. Slightly adjustable.
Available in your choice of brass or sterling silver.
Available in two sizes:
Small: The snake head and tail are close together and this version is intended to be slipped on over the wrist (best for a smaller wrist).
Medium: The snake head and tail are separated so you can put it on at an angle over the wrist (this version will fit more of a range of wrist sizes). 
***Made to order. Please allow up to 4 weeks for your order to ship.***