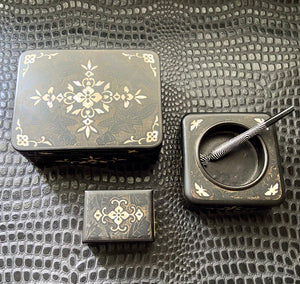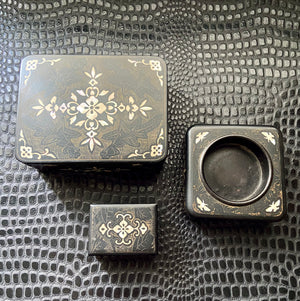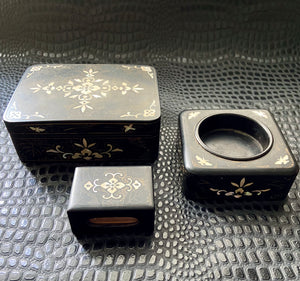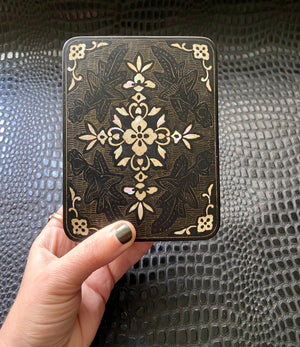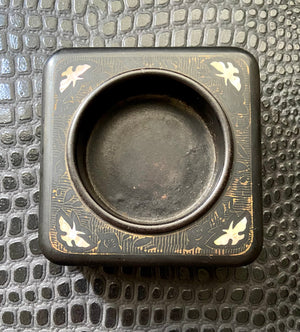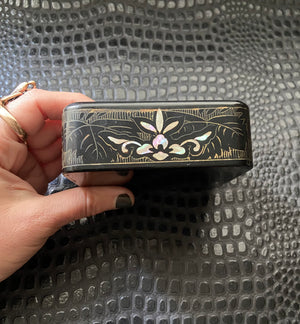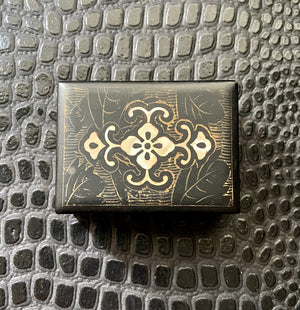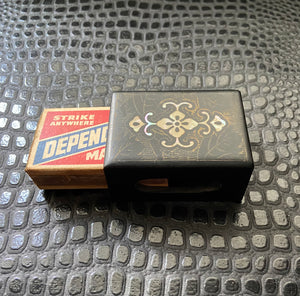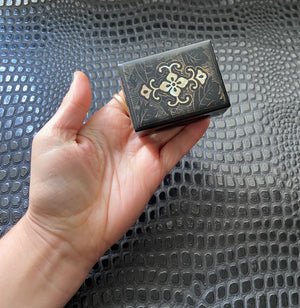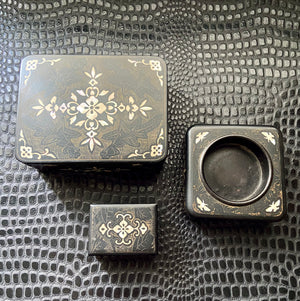 Antique smoking accessories set
Antique Art Deco Mother of Pearl Inlay Smoking Accessories Set Cigarette Box Ashtray Matchbook Cover
The most spectacular antique smoking set featuring a cigarette box, an ashtray and a matchbox cover. Each piece in the set is done in black and intricately detailed with etched birds, leaves and flowers and inlaid with mother of pearl birds, butterflies and floral accents. I believe it was likely made sometime in the 1920's possibly earlier.
When I found the box it was full of very old vintage Lucky Strike and Chesterfield cigarettes so the box still smells faintly and sweetly of tobacco. Of course you could use the box and ashtray to store other trinkets and jewelry if you so desired. 
The matchbox cover still has (an empty) box of matches. Just slide out and replace with the matches of your choice.
The box measures 5.25" long, 4" across and 1.75" tall.
The ashtray measures 3.5" long, 3.5" across and 1.25" tall. 
The matchbox cover measures 2.5" long, 1.75" across and 1" tall.
This gem was unearthed at the estate sale of an impressive collector in Portland, Oregon.