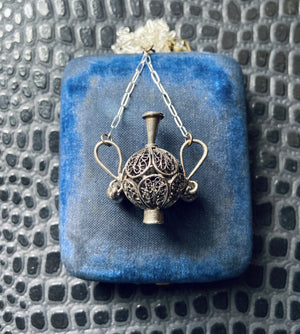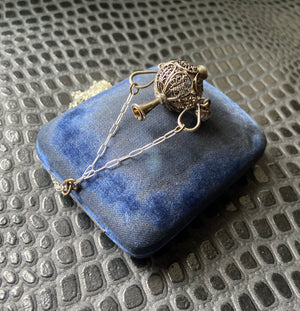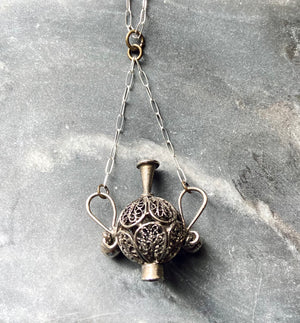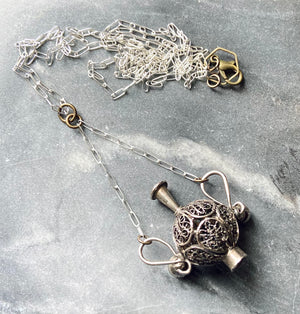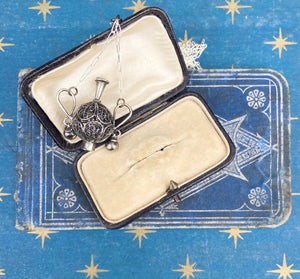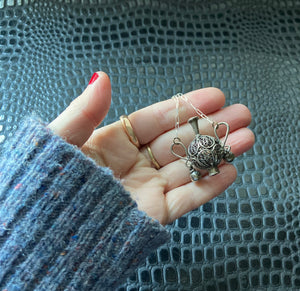 Vintage vessel necklace
Vintage Filigree Vessel Charm Necklace
This necklace was handmade featuring a combination of new and vintage materials. It features an interesting vintage silver-toned decorative filigree vessel charm that was likely made sometime around the 1960's. It is hung on a sterling silver chain that is finished with an antiqued brass (over copper) lobster clasp and a brass hexagon loop.
This necklace could work well for an Aquarius as it is reminiscent of the water bearer's pitcher.
The charm measures 1.25" tall and just shy of 1.5" across. The charm with the chain drop measures 2.75" long. The chain is 27" long.
Aquarians are born between January 20 - February 18.