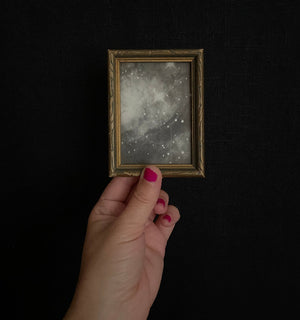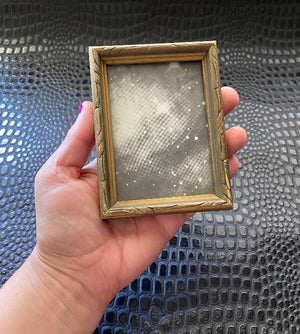 Vintage small wooden frame with space print
Vintage Art Deco Small Wooden Picture Frame with Space Print
A small vintage Art Deco era wooden picture frame in a warm golden hue. It has the glass covering and comes with a vintage black and white space print. It has a screw and eye hook on the back for hanging.
It measures 4" long and 3" across (The photo area is 3.5" x 2.5").
Condition: Some light scuffing to the wood. It is missing on of the top back clips.