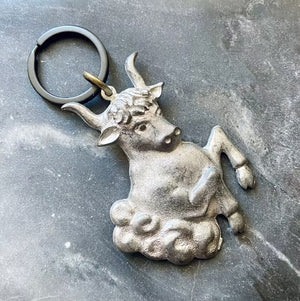 Vintage pewter taurus keychain
Vintage Pewter Taurus Keychain Zodiac Astrology Accessories
A large and expressive vintage pewter bull medallion on a 1" black coated split key ring. Perfect for someone born under the zodiac sign of Taurus!
Taurus are born between April 21 - May 21
It measures 3.25" (from the top of the ring) and just shy of 2" across.