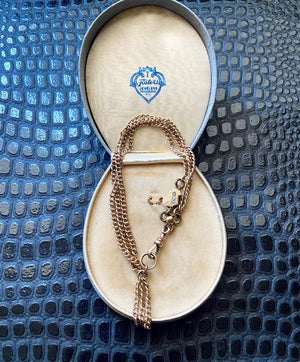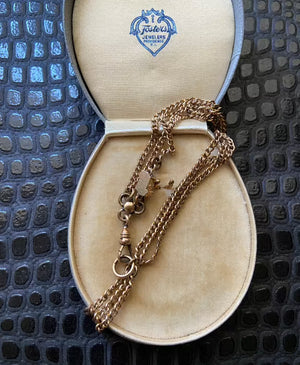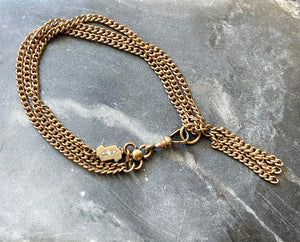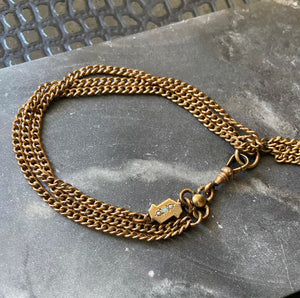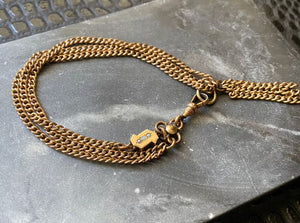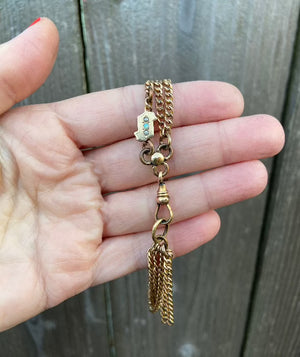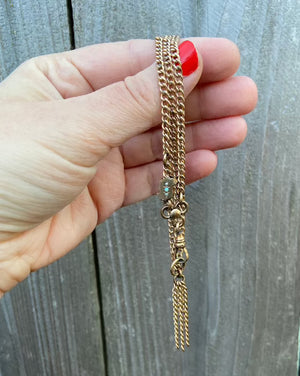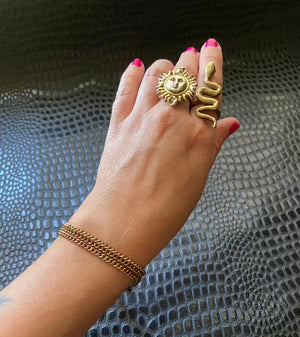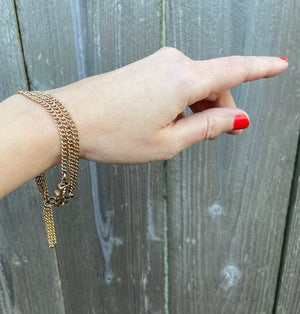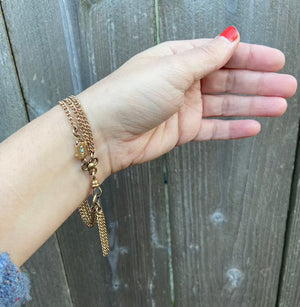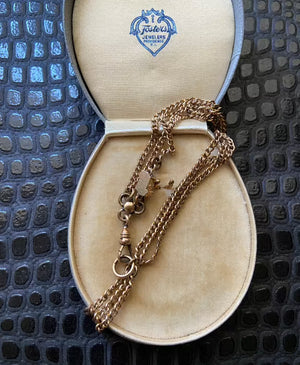 Victorian tassel chain bracelet
Handmade Reclaimed Antique Victorian Slide Chain Tassel Bracelet
This bracelet was handmade using a combination of antique Victorian materials. It features three strands of antique Victorian gold-filled chain joined by an antique gold-filled Victorian floral connector, antique gold-filled Victorian dog clip clasp and an antique gold-filled Victorian slide chain component. The slide chain component appears to have a thin layer of real gold inlay on the front and back and features a small flashy opal as well as two small gray seed pearls. (The slide component is attached in such a way that is does not slide- it is just an aesthetic accent). The bracelet also features a chain tassel and all of the jump rings used are antique.
The bracelet measures 8" long (can be shortened upon request). The tassel is 1.5" long.
Condition: Some metal wear consistent with age (on the dog clip, floral connector and  jump rings). A few scattered small dark spots on the chain where the links were soldered together.