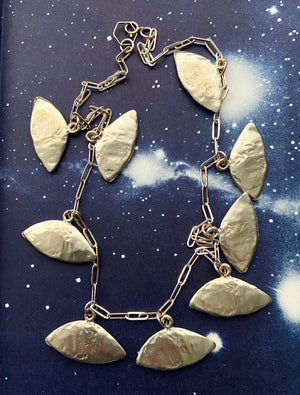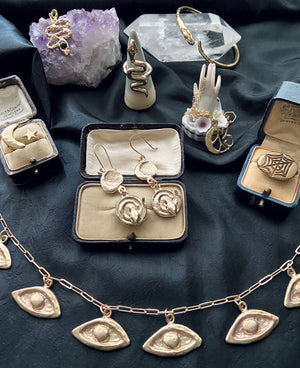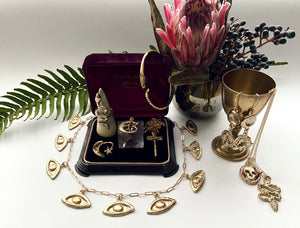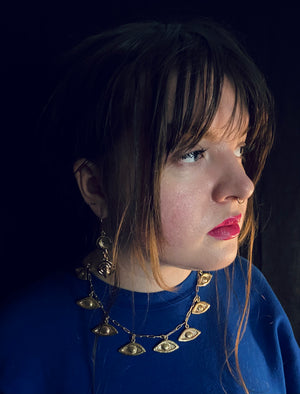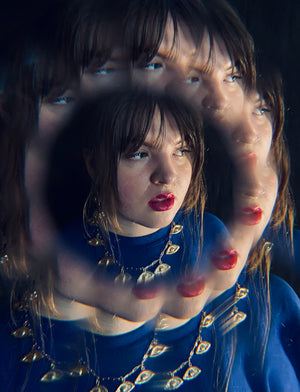 Serpentine cast multi eye seer charm necklace
Serpentine Handmade Hand Carved Wax Cast Brass Eye Charm Statement Collar Necklace
This statement collar necklace is part of Serpentine's collection of original jewelry designs which were first lovingly hand carved from wax then cast locally in brass. It features nine brass eye charms whose shape was inspired by ancient Egyptian Eye of Horus symbols that were originally carved in stone. It is on a wide linked gold-filled chain and is finished with a gold-filled spring clasp and brass hexagon loop. 
The evil eye is an ancient symbol of protection.
The charm measures 1.25" across and .75" tall. The chain is 18" long.
***Made to order. Please allow up to 4 weeks for your order to ship.***