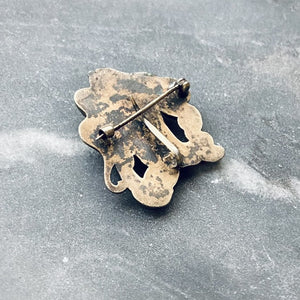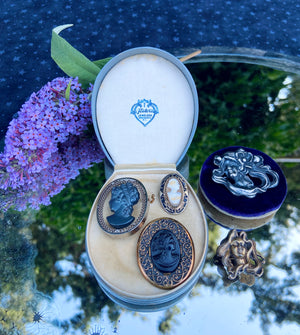 Antique art nouveau gold filled maiden brooch
Antique Art Nouveau Gold-Filled Maiden Brooch
A fantastic antique gold-filled Art Nouveau brooch depicting the face of a woman with swirling hair. Her face is so expressive and the style of her hair reminds me slightly of Medusa. 
The back is a a c clasp with an additional hook which would have been used to hang a locket or small pocket watch. 
It measures just over 1" tall and 1" across.
Condition: Some metal wear to the back of the brooch.