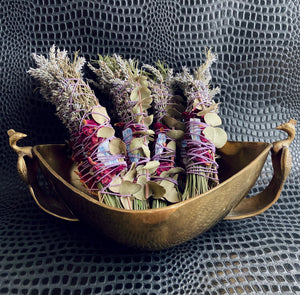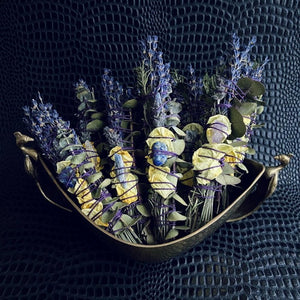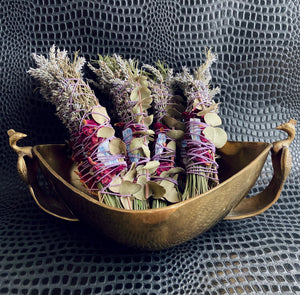 Rosemary and lavender herbal smoke wand
Handmade Rosemary Lavender Herbal Smoke Clearing Wand
Handmade herbal smoke bundle made with dried rosemary and lavender (from my garden), eucalyptus and rose petals. Tied with purple hemp cord and adorned with a small crystal of your choice: kyanite or lapis. The kyanite has burgundy rose petals and the lapis has yellow rose petals.
Perfect for use in your rituals and for cleansing your space. (Never leave unattended while burning). 

Lapis: Encourages self expression, honesty, compassion and creativity.
Kyanite: A calming stone used to stimulate creative energy and aide in communication.