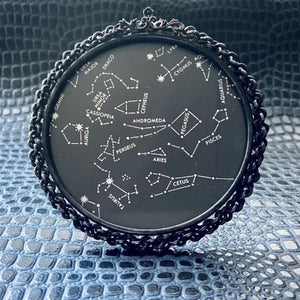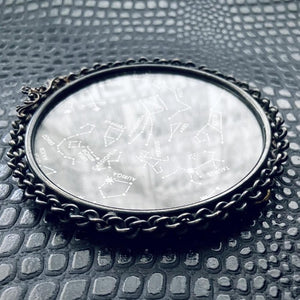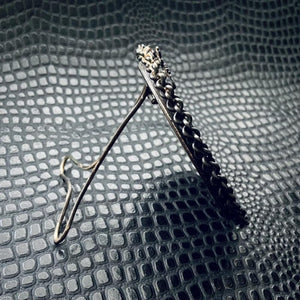 Antique round frame with constellation print
Antique Victorian Round Picture Frame with Celestial Print
This antique Victorian era metal tabletop frame has a chain like border and a decorative floral detail at the top. It has a glass cover and metal easel back. It will come with the black and white vintage constellation print. 
The back is marked F.N. & Co with a horseshoe stamp and is marked triple plated.
It measures 4.5" tall.
Condition: The top floral detail has separated in one spot in the center but is still attached on either side so it's not going anywhere.